What about Romans 13?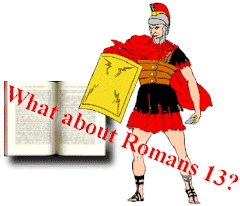 The way we view Romans chapter 13:1-7 greatly determines the way we interact with the governments of men.
The ideas we are about to set forth are radical, even revolutionary. They will overthrow many sacred "traditions" among those who claim to be followers of Jesus. More...
---
The Living Bible paraphrase says "the policeman is sent by God to help you." Is this job of "policeman" created by and for Jesus Christ, or was it created for "other purposes?" More...
---
One of the things that caused me to start dealing with Romans, Chapter 13, is that most people think these verses teach unequivocally that all the governments are from God. Therefore, whatever government you are under, you need to just go along with the program. Well, is that really what Romans 13 is teaching? More...
---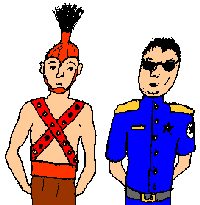 Throughout history, oppressive regimes have tried to suppress or outlaw the Bible. In the "land of the free," the adversary is more devious. Bible paraphrases change the Truth of God into lies to support the State's agenda. More...
---
I pose only one question, Why was Apostle Paul beheaded by a Roman Centurion if he was preaching, "Be subject to Rome"? The Roman government would have no cause to behead him. More...